Free Resource: The Practical Playbook For Service Income Growth
In 2023, CRE property owners and operators are encountering increasing headwinds as the industry continues to rapidly evolve post-pandemic.
A new workplace dynamic (remote + hybrid work) has had a dramatic impact on occupancy and churn rates.
Skilled labor shortages have left operations teams and their service providers short-handed to tackle work orders.
A heightened emphasis on ESG reporting and sustainability initiatives have brought energy management to center stage.
Increasing interest rates are increasing the cost of capital improvements and investments
In order to adapt to and succeed in this new climate, property teams are focused on 3 key objectives:
Optimizing building operations
Catering to evolving and pressing tenant needs
Improving Building Sustainability (Reducing Energy Consumption)
Get Cutting-Edge Mechanical Service Insights In Your Inbox
Unsurprisingly, CRE companies are investing heavily into new PropTech to achieve these objectives, including property management software, tenant experience platforms, and more sophisticated asset (HVAC) monitoring systems.
Comprehensive HVAC monitoring and maintenance solutions that encompass ALL of your mechanical systems in your portfolio have the unique potential to drive measurable improvement across building operations, tenant experience, and building sustainability.
So what does that look like in a diverse CRE portfolio that includes large high-rises, smaller outbuildings, and remote locations across multiple regions?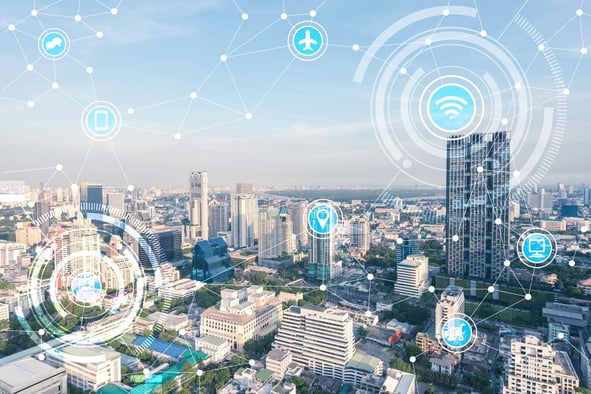 The Hybrid HVAC Service Solution
In large commercial buildings where you're apt to have more resources and a dedicated engineering team, sophisticated controls systems are the critical platform for building management. Combined with robust analytics packages, these systems have the potential to drive results across the three objectives.
Controls, however, make far less sense in buildings under 100k square feet that are serviced by packaged units. These facilities can ill afford full-blown, complex automation solutions; The ROI just isn't there. Due to this fact, packaged units have been woefully under-managed, despite cooling 70% of commercial space in North America.
But thanks to the advent of Industry 4.0, cost-effective and quickly-deployed IoT solutions can now provide robust operational data, at scale, across an entire portfolio of buildings serviced by packaged units.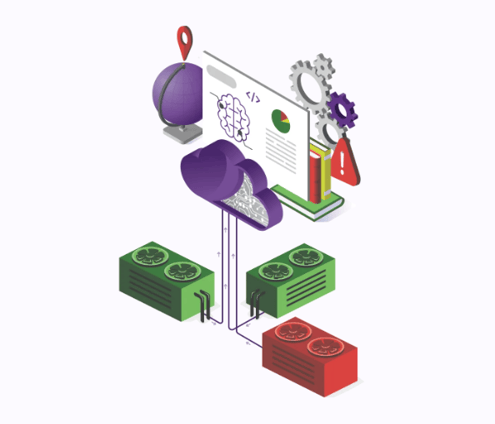 Here's how an IoT Predictive HVAC Maintenance Platform (like nClarity) works:
HVAC equipment data is collected 24/7 by permanently attached IoT sensors. The data is remotely accessible via web and mobile apps.
Cloud analytics use this data to predict potential sources of failure & help teams prioritize events by severity & operational impact.
Virtual inspections are conducted on a regular basis, reducing the need for (and increasing the impact of) on-site service.
IoT solutions use less expensive and modern components that can be deployed quickly (without point mapping and time-consuming installation processes). Used in conjunction with controls systems in larger buildings, they provide a common platform for your small-mid sized buildings with which you can scale and manage scarce resources in the current CRE climate.
If you're interested in learning more about IoT Monitoring for small to mid-sized commercial buildings, click here.
In my next blog, we'll dive deeper into how an IoT Predictive HVAC Maintenance Platform can have a measurable impact on building operations, tenant experience, and building sustainability across the smaller buildings in your portfolio serviced by packaged units. Stay tuned!