HVAC Service Growth and Profitability is Under Pressure
We don't have to tell you that finding experienced technicians is challenging. And while we can develop and train young technicians, this takes valuable time.
This is putting tremendous strain on service organizations and their ability to grow. The challenge is how to increase productivity while simultaneously developing the younger labor force.
At the same time, repair costs are increasing, competition is impacting retention rates, and customers are always expecting more. Service, by nature, is invisible—making it difficult to convey the value you deliver.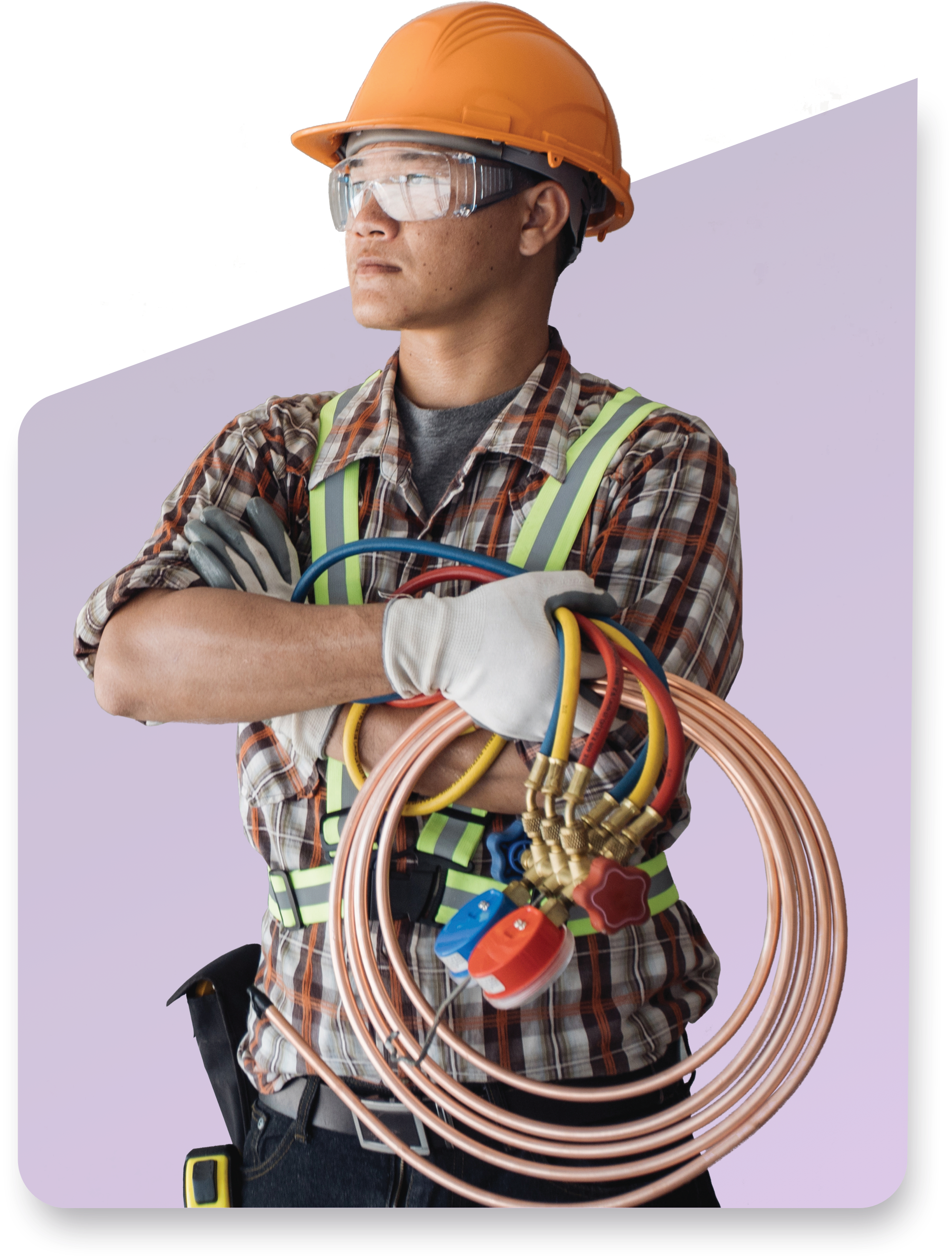 Traditional Methods Won't Solve the Problem
Using truck rolls to control risk on critical accounts is inefficient, costly and eats up scarce labor capacity

Inability to diagnose trouble calls with precision leads to wasted technician time, trial and error, call backs and frustrated customers

Supervisors and "A" technicians are overwhelmed, undermining their ability to develop younger technicians

Limited PM Audits by supervisors lead to poor PM standards

All this puts tremendous pressure on Contract GP, Profitability Services Revenue Growth
AI-Driven Predictive Maintenance

Changes the Game

Expand Service Team Capacity and Precision Using Virtual Services
Virtual Inspections
Scheduled Virtual tech reviews reveal hidden issues that are difficult to identify during onsite service visits.
Virtual Pre-PM

Know which machines to focus on before you head to each site
Building Insights
Auto-generated alerts enable remote precise diagnosis prior to any dispatch
Automated Virtual QA
Ensure PM standards are being met after every job
Combining realtime RTU data with AI-Based analytics enables the formation of a whole new service discipline, Virtual Services. These new services expand the capacity of service teams by using precise remote diagnostics to eliminate guesswork, mistakes and wasted trips to sites. Continuous, 7X24 hour monitoring provides constant machine inspection as the ultimate backstop, identifying potential issues before systems fail.
Increased revenue per technician

Higher productivity from junior technicians

Increased reach and capacity of experienced technicians and supervisors
Improved contract GP performance

Improved retention rates with existing contracts from documented improvements in level and quality of service

Enhanced risk management across all contracts
Contract Performance & Customer Satisfaction
Improved retention rates with existing contracts

Enhanced risk management across all contracts

A differentiated service model helps sales teams drive new business
Book A 15 Minute Discovery Call
Tell us a little more about yourself and our team will reach out to you within 1 business day.