Industry 4.0 has been fueled by the industrial sector's relentless pursuit of more production uptime, extending asset lifespan, and improving product quality. Their efforts have been a boon to commercial building owners and operators as their efforts have resulted in dramatic cost reductions in component costs, hardened systems, and communications reliability.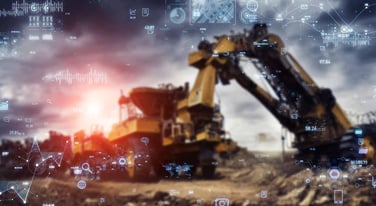 IoT enables assets (like manufacturing, construction, medical, and HVAC equipment) to send and receive critical, real-time information. This is empowering building operators and service providers to act with intelligence that drives down operating costs while increasing tenant/occupant satisfaction.
Rising energy costs, labor shortages, and emphasis on ESG initiatives have driven building owners and operators to seek solutions to counteract these headwinds. According to a November 2022 survey conducted by a JLL-Owned Company, BuildingEngines, 68% of Facility Managers are prioritizing building operations/equipment maintenance as they enhance their tech stack.
HVAC is a unique building asset that, if managed poorly, can be responsible for tens or hundreds of thousands of dollars in operational, capital, and energy costs every year. In a mission-critical environment such as manufacturing, mechanical system failures can stop production in its tracks, resulting in significant losses of revenue.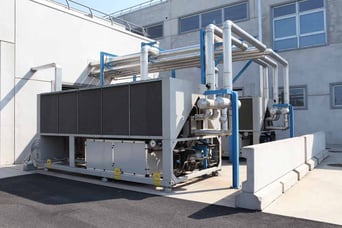 IoT Predictive HVAC Monitoring is an innovative solution that drastically reduces or eliminates these risks (particularly in packaged systems). Here's how it works:
HVAC operational performance data is collected 24/7 by permanently attached IoT sensors. A private, independent cellular network forwards data to the cloud.
Proprietary, tech-friendly analytics parse this data to predict potential sources of failure & help teams prioritize events by severity & operational impact.
Automated Virtual Inspections are conducted on a regular basis, reducing the need for (and increasing the impact of) on-site service.
Let's delve into the 2 key benefits of IoT predictive HVAC monitoring: Reducing Operational Costs and Preventing Operational Disruption.
Get Cutting-Edge Mechanical Service Insights In Your Inbox
Reducing Operational Costs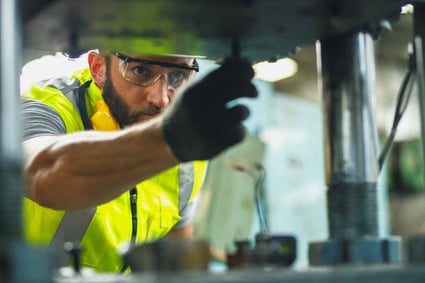 Facility Managers (especially multi-site FMs) often lack the time and resources to optimize HVAC performance with traditional methods (like quarterly PMs). This results in:
Energy waste from poorly managed HVAC equipment
Costly emergency repairs from (often preventable) equipment failures
Unplanned & unoptimized capital expenditure to replace said equipment
IoT predictive HVAC monitoring provides 24/7 high-resolution performance data on your packaged systems, which fills in these blindspots and shifts HVAC management to a proactive/predictive mode of operation. Here's how an IoT predictive monitoring platform (like nClarity) does this:
The platform utilizes Utility-grade meters and sensors to optimize system performance (addressing rising energy costs). This makes it possible to quickly identify waste from constantly running fans and poorly performing units - something that today's maintenance model and technology simply cannot do continually.
The platform trends this data over days, months, and years. Machine learning algorithms learn patterns and send alerts when a potential issue arises. This helps your team and/or service provider prioritize equipment during regular PMs so you can get out ahead of developing issues and avoid disruptions.
More precise and targeted maintenance will extend the life of your aging equipment and defer costly upgrades until it's absolutely necessary. When it is time to replace, the wealth of data you've collected will help you build a predictable asset management plan to optimize scarce capital.
Preventing Operational Disruption
HVAC disruption in mission-critical environments can result in huge financial losses, spoiled products, and even endangerment of life.
With IoT predictive HVAC monitoring, your operations team and/or service provider gets an early warning system to prevent this from happening.
The monitoring platform captures data from each RTU every minute, 24/7. This data is processed by machine learning algorithms, stored, and trended over time automatically (without your service provider doing anything).
Unlike higher-level controls and analytics platforms, an IoT platform tracks operating-level performance. The platform monitors for refrigerant leaks, calls for heat and cool, and sources of inefficiency and degradation that may lead to failures.
When the system picks up on a developing issue, Operations is alerted. Issues are graded for severity, enabling teams to intelligently determine priority and labor allocation. Sources of imminent failure can be dealt with immediately while less serious issues can be clustered and efficiently scheduled.
To put 24/7 machine performance visibility into perspective, minute-by-minute data year-round equates to 525,600 inspections per RTU component and over 3.5 million inspections total per RTU per year (automatically, without human supervision).
The traditional PM models, even rigorous ones with monthly onsite visits, pale in comparison in terms of visibility into your packaged system performance.
A couple examples of applications of IoT predictive HVAC monitoring include:
Manufacturing facilities and food production
In a manufacturing environment, the mechanical equipment is often integral to facility operations. If the HVAC goes down, production may be impacted or the product will be at risk of spoiling. A service provider equipped with an IoT predictive platform will be able to much more effectively prevent disruption and loss of revenue.
Multi-site urgent cares + other medical facilities
In distributed portfolios such as Urgent Care and other medical portfolios, the mechanical challenge is often one of scale. The greater the number of buildings, the more difficult it becomes to manage PM standards across the entire platform. In addition to preventing failures, with access to robust real-time data and fully automated analysis across your entire operation, it becomes much simpler to hold providers accountable.
Bring Your HVAC Online In One Day With IoT
In summary, integrating IoT Predictive HVAC Monitoring into your HVAC asset and maintenance strategy is highly effective at reducing operational costs and preventing operational disruption in facilities serviced by packaged units.
The nClarity Predictive Maintenance Platform has been designed from the ground up with these needs in mind. Its IoT-based tech makes it cost-effective and quick to implement, and a small to mid-sized building can be brought online in as little as one day.
If you want to learn more about how nClarity can help you reduce operating costs and prevent operational disruption, click here.