"...One of the top two reasons we've lost technicians (of all levels) in the past five years has been a result of them

leaving the industry. When asked why, the common theme is that

they don't see enough opportunities for a path off of the tools or routes for growth.

This doesn't only come from those approaching retirement, I've seen it with mid and early career level techs with great talent. The Virtual Tech role is another tool in the belt for recruiting as it presents another path beyond conventional technician."
This was a comment on a recent blog of mine shared by Garret Travers, General Manager with Superior Mechanical based in Alaska. Garret's comment highlights a key component of the skilled labor shortage, specifically in the Mechanical Service Industry:
Our diminishing ability to compete with other industries in recruiting, developing, and retaining a skilled workforce.
And what is the key advantage some have over others in these areas?
Incorporation of emerging tech into the daily lives of their workforce.
Companies within adjacent industries that stay on the cutting edge of technology are literally siphoning skilled labor off the Mechanical Service industry because they have an inherent recruiting and retention advantage.
Bonus Material: Free Interactive White Paper On How To Sustainably Grow Service Income With a Predictive Service Model
"To this day,

most [HVAC] techs don't have advanced tools to work with.

When recruiting a new technician, most people are only talking about vans, power tools, and a cellphone. Some of the more ambitious may talk about education, but few are talking about smart technology yet

."

David Vogel, nClarity Field Engineer, Former HVAC College Instructor & Former HVAC Tech at Mazza Mechanical
The Digital Advantage
As I wrote in my recent blog regarding Industry 4.0, the Industrial Sector's transition to a Digital Service Framework simultaneously provides our industry with a playbook for our own transition while also, ironically, threatening our ability to attract and retain our workforce.
And it's not just the industrial sector that has become a threat - this digital transition has begun everywhere. I don't care if you're in lighting, electrical, or repairing elevators - A Digital Service Framework is going to be the ticket to play in the future of the skilled trades.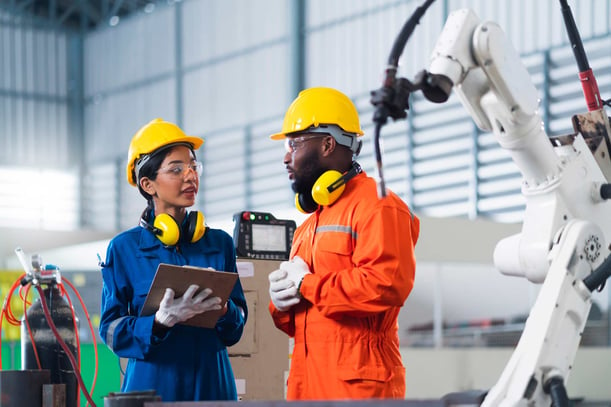 So why is technology so critical to recruiting, retention, and ultimately dealing with our labor shortage?
Industry 4.0 applications and devices allow MORE to be done with LESS. Period.
As discussed in a recent MIT Sloan study, savvy companies are targeting the rote, mundane tasks (that technicians usually despise) with automation, eliminating the least-appreciated day to day responsibilities and drastically increasing workforce productivity. When the same dollar stretches further, you can afford to hire star talent, invest in better equipment, which continues to increase productivity, and repeat this virtuous cycle.

When targeted with precision, cutting-edge technology also simply provides a more enjoyable work environment and more opportunity for advancement. According to a study by Dell, 80% of Gen-Z workers wish to work with cutting-edge technologies, and 91% take technology into account when deciding between employers.
"What do you [A contractor] have to offer a 5 year technician? More money? A fully stocked van and a phone they can use? Maybe more vacation/sick time?

That's what

everyone else is offering too.

What if you had more to offer?

How about: You can do equipment inspections from your home or office, your job is easier and less stressful while on site, and we can make the tool bag lighter/ remove the need for multiple trips to the van."

David Vogel, nClarity Field Engineer
In other industries that are well down the Digital Migration path, workers seek out jobs where automation compresses the time it takes to achieve mastery of more challenging, mission critical functions.
I mean…Who wouldn't? If you are looking at two companies and only one has a well articulated career path that includes the platform and training that shows you a timeline and path to mastery of the emerging, most valued skills, who will win? Kind of a no brainer, right?
Taking into consideration the productivity and career development that a Digital Migration can drive, it becomes crystal clear how it can provide an inherent recruiting and retention advantage.
This technological shift is exactly why nClarity is working closely with our Mechanical Service Teams to take these field lessons to heart and transform the daily life of the technician with automation. Just like our industrial adjacents, we're targeting the least rewarding aspects of a service tech's daily experience and automating the most mundane, time-sucking tasks.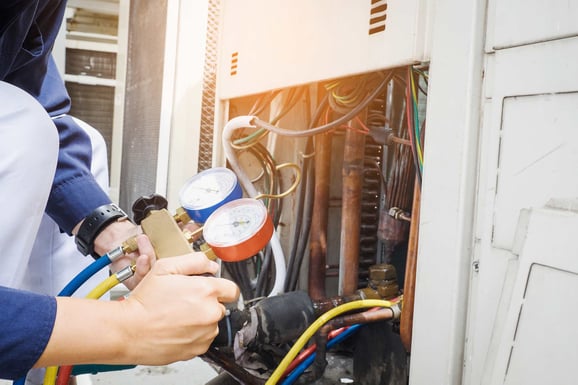 Take "gauging up" on the roof, for example.
What if you could eliminate the need for that task all together with a permanently installed "gauge" that continuously feeds performance data to the IoT Cloud?
This is a simple example of how we can "compress" or eliminate mundane tasks enabling newer technicians to focus more on analyzing critical performance parameters, increasing their depth of truly valuable knowledge, and advancing their careers rather than repeatedly attaching & detaching hoses. For older techs who have been in the field for 30 years and need a new incentive to stay on, a Predictive Service Model can provide the second wind they need.
"The [senior] tech doesn't want to be out in the elements, dragging half his van onto a roof just to do a PM.

So how can we keep him happy to stay with the company?

A technology that allows him to walk up to each unit with little more than a cellphone in his pocket and a screwdriver and know for sure that the unit is running like it should be. Or he can be sitting in the office or at home helping junior techs troubleshoot equipment miles and hours away."

David Vogel

, nClarity Field Engineer
Fundamental technical skills are important, but information skills are will rapidly become more important in today's skilled labor climate.

We call this data-driven approach to maintenance Virtual Services. Remote access to permanently installed gauges (Pulse Units) allows teams to conduct a PrePM diagnosis, oftentimes with a Senior Virtual Technician acting as a mentor. Teams can now use a "tasked" remote equipment review to diagnose and plan for the actual on site PM, and then close the loop post site visit (Virtual Audit) to ensure service (or repair) was performed correctly.
The Future of Mechanical Service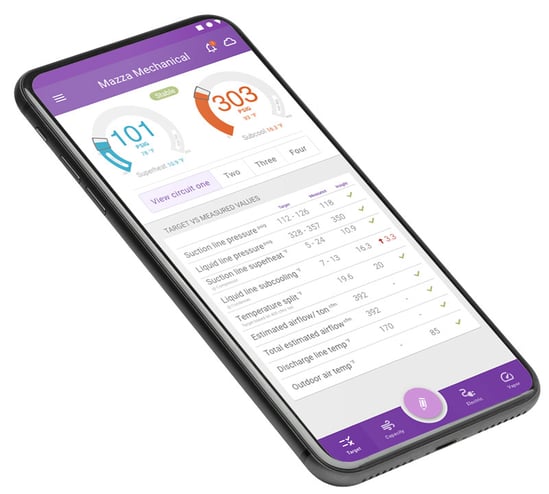 The nClarity Platform is fully optimized for mobile use by technicians on-site to quickly diagnose issues & assess equipment performance.
This type of IoT-powered service model has tremendous appeal to younger technicians looking for access to state of the art technology in a trade profession. It compresses the learning cycle for newer techs and accelerates their growth into desirable, Mission Critical roles. This opens up career opportunities within our industry that would not otherwise be available to them.
Data analytics optimized for service operations (not necessarily controls) is all but guaranteed to become a critical discipline that will be highly valued by Service Ops personnel as platforms like nClarity become widely adopted.
So, I'm quite bullish that we can compete with other industries to attract and retain new talent. The documented ROI of a Predictive Service Model, realized by Service Operations and Sales teams respectively, will be the catalyst.
Built on IoT, Analytics, AI/ML and mobile applications, these models will create the environment these young professionals are looking for. We have to walk through some glass to get there, but the rewards are significant. And the early adopters will have a huge competitive advantage.

---
Interested in learning more about how nClarity can help your business? Fill out the form below to get more info about the latest AI-Driven Predictive Maintenance technology for Mechanical Contractors.