Bonus Material: Free Interactive White Paper On How To Sustainably Grow Service Income With a Predictive Service Model
Ready or not, the future of HVAC is predictive.
Increased customer demands, growing costs associated with service, reduced pools of skilled techs – all factors point to one thing.
We can't be reactive anymore.
Service Leaders: You know better than anyone else. This industry is dog-eat-dog. Costs will only rise in the coming years.
You either keep up, or you'll get left behind.
Those who learn how to maximally leverage the Predictive Service Environment will not only survive, but thrive in tomorrow's HVAC landscape.
In my last post, I introduced a key building block of the Predictive Service Model: nClarity's Virtual Services. They are a strategic must-have for driving labor productivity, increasing PM contract GP, and maximizing service revenue growth.
The role that will drive Virtual Services and their benefits at your company is the Virtual Technician (VT). Our experiences in the field indicate that the most effective VT is a senior technician with superior knowledge and experience. They use nClarity's Virtual Services to leverage that knowledge efficiently across a large number of customers.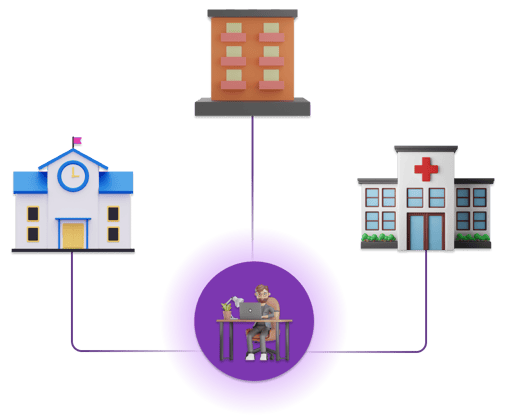 Armed with nClarity Virtual Services, a VT can effectively diagnose problems across a large number of customers and dispatch techs if needed.
Predictive Maintenance and the VT role were HOT-button issues being discussed at a recent gathering of mechanical contractors I attended. Senior technicians retiring in droves and the prospective loss of so much valuable knowledge had many in the room spooked.
The reason why senior techs are retiring varies. Some are just done and dusted, ready to move on to retirement. But, there IS also a good number that are just not willing to climb ladders, be exposed to the elements, and continue physically demanding work. Many would happily continue working in HVAC otherwise.
See where I'm going with this?
Senior techs in this category comprise an invaluable knowledge pool. A pool we intend to tap...by leveraging the Predictive Service Environment.

The nClarity platform gives senior techs a second wind by allowing them to operate remotely from the office, looking at real-time performance of Packaged Systems without dealing with the issues that are driving them out.
They can proactively run inspections prior to scheduled PMs, highlighting and prioritizing machines that need attention, so techs up on the roof don't have to do guesswork.
They can also remotely monitor critical systems in accounts where downtime is not an option, so maintenance can be performed before a catastrophic failure.
Younger, on-site technicians benefit too. A steady diet of data-driven insights being fed to them prior to each scheduled PM rapidly accelerates their growth.
nClarity's Building Insights (performance insights that trigger alerts based on rules) further extend effective account oversight. Your Dispatcher will receive an alert related to a specific machine and escalate the alert to the assigned Virtual Technician or Supervisor, who can effectively diagnose and dispatch if needed.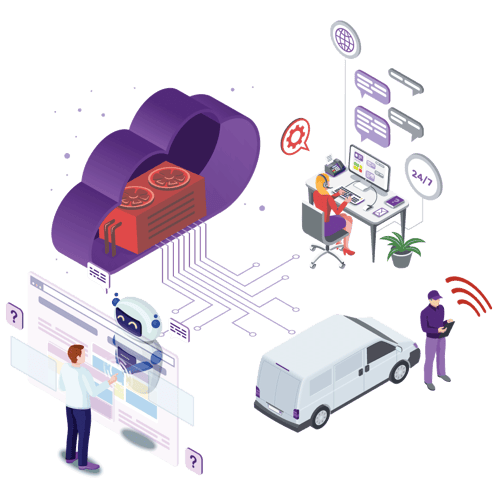 Our patented system collects real-time operating data and creates actionable insights as they happen.
Mark my words - The Virtual Tech role will completely change the face of the HVAC industry in the coming decade.
Not only can it create appealing new roles for Senior Techs (who would otherwise retire), it can also make our industry even more attractive to young people.
Either way, the writing is on the wall:
Predictive Maintenance is coming. If you have any doubts, just look at the manufacturing sector. They started the trend, and now the ubiquity of Predictive Maintenance is astounding.
If you want to not only survive, but THRIVE in the coming years, your company has to embrace and develop a new category of technicians: The Virtual Technician.
Tomorrow's Technician.